Sites:
The ancient city of Casqui and its people played an important part in the novel, Storykeeper. For Hernando De Soto and his army, it marked a turning point in the four-year expedition toward its final disaster. Casqui is now a state park on the edge of the small eastern Arkansas town of Parkins. When De Soto reached Casqui in 1541, its estimated population was somewhere  around ten times that of present day town.
To learn more about Casqui, visit the museum and mounds at the Parkin State Park, 60 Highway 184  Parkin, Arkansas or on line, click here.
It was important to the truth of the novel that I follow the paths and visited the actual sites of the three life-altering journeys intertwined within the novel. One site significant in the overall character of Storykeeper was Blue Spring and the magical surrounding areas of Eureka Springs, Arkansas.

Visit the Blue Spring Heritage Center • 1537 CR 210 Hwy 62w, Eureka Springs, AR 72632 or on line, click here.
~~~
Arkansas abounds with a wide variety of landscapes and natural environments. On the journey of writing a novel, I discovered and was inspired by the many hidden and wondrous setting.
Resources:
I borrowed and purchased numerous reference books on the subject and time-period of Storykeeper, while researching each story-line. All the books played a part in the novel,  but the books of Charles Hudson, were particularly helpful and inspiring. If you would like to learn more about the De Soto expedition and the people he encountered I recommend, Hudson's Knights of Spain, Warriors of the Sun. University of Georgia Press. Athens, GA. in the library or on line, click here.
Additional Reference Books:
Indians And Artifacts in the Southeast by Bert W. Bierer
 The Sacred Pipe by Joseph Epes Brown
 North American Indians, Volume II by George Catlin

 The De Soto Chronicles The Expedition of Hernando de Soto to North America  Editors Lawrence A. Clayton, Vernon James Knight Jr., and Edward C. Moore

Cabeza de Vaca's Adventure in the Unknown Interior of America Translator and editor Cylcone Covey

 The Columbia Exchange: Biological and Cultural Consequences 1492 by Alfred W. Crosby

 Indian Boyhood by Charles A. Eastman

 Arkansas Before The Americans Editor Hester A. Davis
Southeastern Indians Life Portraits Editor Emma Lila Fundaburk
 Sun Circles and Human Hands Editors Emma Lila Fundaburk and Mary Foreman
 Women in American Indian Society by Rayna Green

 Let Us Build Us a City by Donald Harrington

 Knights of Spain, Warriors of the Sun by Charles Hudson

 The Southeastern Indians by Charles Hudson
 Chucalissa: Excavatio in Units 2 and 6, 1957-67  by Lisa Cutts Lumb and Charles H. Mc Nutt
 Arkansas Archaeology by Robert C. Mainfort Jr. and Marvin D. Jeter
 First Encounters: Spanish Exploration in the Caribbean and the United States by Jerald T.Milanich and Susan Milbrath
 Black Elk Speaks, Being the Life Story of a Holy Man of the Ogalala Sioux Recorder John G. Neihardt

 Arkansaw Mounds by Edward Palmer, edited by Marvin D. Jeter
 Emerging Patters of Plum Bayou Culture Edited by Martha Ann Rolingson
 Crossroads of the Past: 12,000 Years of Indian Life in Arkansas by Frank Schambach & Leslie Newell
 Paths of Our Children by George Sabo III
 Native Americas Before 1492 by Lynda Norene Shaffer
 Surveyors of the Ancient Mississippi Valley by Clay P. Sherrod and Martha Ann Rolingson
 Myths and Tales of the Southeastern Indians by John R. Swanton

 Source Material on the History and Ethnology of the Caddo Indians by John R. Swanton

 American Indian Almanac by John Upton Terrell

 American Indian Holocaust and Survival, A Population History Since 1492 by Russell Thornton

 Cultural Encounters in the Early South, Indians and Europeans in Arkansas by Jeannie Whayne

 Creeks and Seminoles by J. Leitch Wright Jr.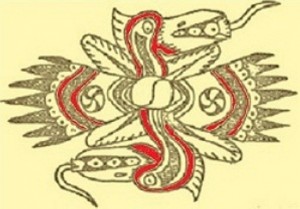 "A must-read for fans of Native American history, and anyone who appreciates the subtleness of quality writing and detailed research that never bores the reader".
Loretta Giacoletto   Chicago's Headmistress and Italy to Die For
,,,,,,,,,,,,,,,,,,,,,,,,,,,,,,,,,,,,,,,,,,,,,,,,,,,,,,,,,,,,,,,,,,,,,,,,,,,,,,,,,,,,,,,,,,,,,,,,,,,,,,,,,,,,,,,,,,,,,,,,,,,,,,,,,,,,,,,,,,,,,,,,
Home            1)Books            2)Reviews/Interviews            3)Excerpt from Storykeeper            4)Maps/Journals            5)News/Events           6)Sites/Resources            7)Bio             8)Sounds                   9)Contact
,,,,,,,,,,,,,,,,,,,,,,,,,,,,,,,,,,,,,,,,,,,,,,,,,,,,,,,,,,,,,,,,,,,,,,,,,,,,,,,,,,,,,,,,,,,,,,,,,,,,,,,,,,,,,,,,,,,,,,,,,,,,,,,,,,,,,,,,,,,,,,,,