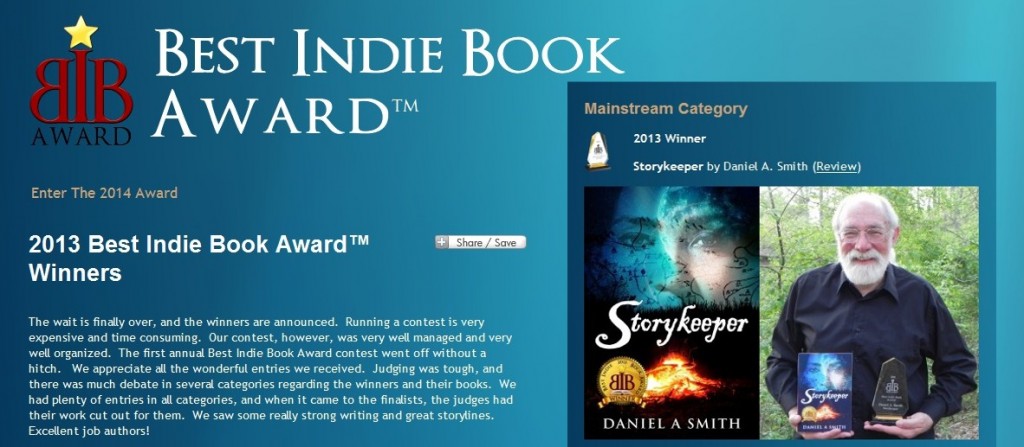 News:
~~~
<~>
~*~
Front Page news the Lovely County Citizen.

 ~~~
The Log Cabin Democrat book reviewer: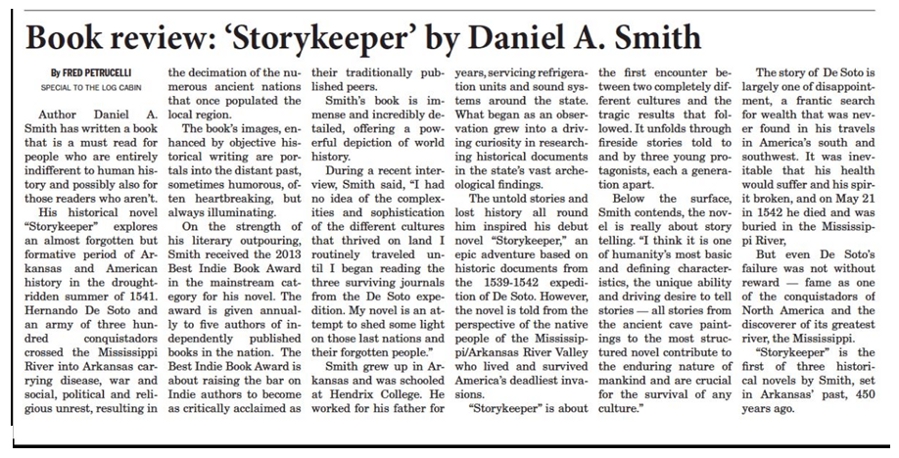 ~~~
Events:
August 18th, Eureka Springs, Arkansas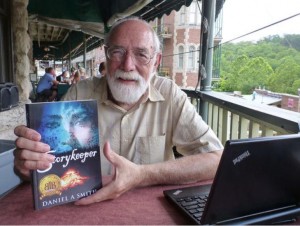 Eureka Thyme will host a book event for Daniel A. Smith, author of Storykeeper, a historical novel, part of which is set in the area of Blue Springs, 400 years ago. Daniel, a part-time  Eurekian, will be autographing his novel from 2 until 6 pm on  August 18th in the Eureka Thyme's Spring street location.
Daniel won the 2013 Best Indie Book Award for Storykeeper, and was recently featured with an interview in the Lovely County Citizen. He believes that the creative spirit, and the people of Eureka Springs were important factors in molding the overall nature of his novel.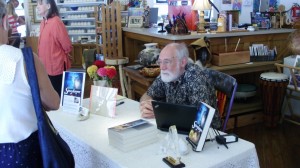 My first book signing event was a great success.
     Big thanks go to my host Eureka Thyme, Marsha, and Dana.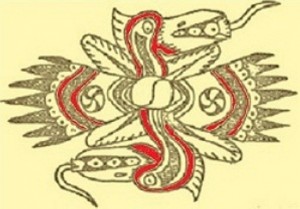 "This is a fascinating period in history. One that remains a natural mystery. Smith's tale kept me enthralled. It is beautiful, haunting, and gripping."
        Barbara Silkstone – The Secret Diary of Alice in Wonderland and Zo White and the Seven Morphs

,,,,,,,,,,,,,,,,,,,,,,,,,,,,,,,,,,,,,,,,,,,,,,,,,,,,,,,,,,,,,,,,,,,,,,,,,,,,,,,,,,,,,,,,,,,,,,,,,,,,,,,,,,,,,,,,,,,,,,,,,,,,,,,,,,,,,,,,,,,,,,,,
Home            1)Books            2)Reviews/Interviews            3)Excerpt from Storykeeper            4)Maps/Journals            5)News/Events           6)Sites/Resources            7)Bio             8)Sounds                   9)Contact
,,,,,,,,,,,,,,,,,,,,,,,,,,,,,,,,,,,,,,,,,,,,,,,,,,,,,,,,,,,,,,,,,,,,,,,,,,,,,,,,,,,,,,,,,,,,,,,,,,,,,,,,,,,,,,,,,,,,,,,,,,,,,,,,,,,,,,,,,,,,,,,,